What do a giant troll, a statue of Vladimir Lenin, naked cyclists and zombies have in common? They can all be found in the funky neighborhood of Fremont Seattle.
To read about how this statue came to be in Fremont click here.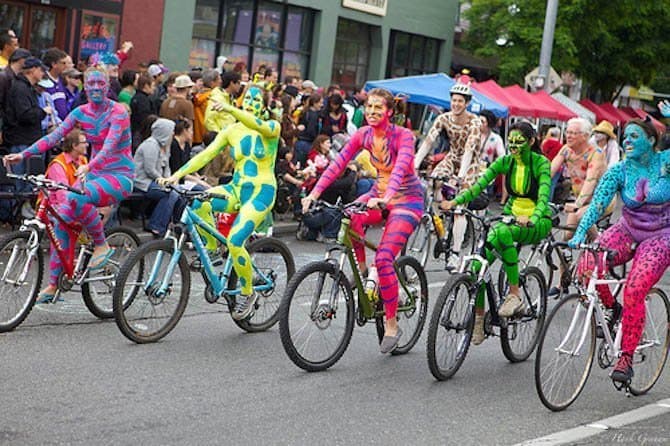 City of Neighborhoods
Seattle is a city of neighborhoods, each very distinct and full of community pride. From the stately homes of Queen Anne to the funky music scene of Capital Hill to the craft brewery mecca of Ballard along with literally dozens of other unique hoods there really is something for almost every demographic. I say almost because after all this is Seattle so there is the relatively high cost of living to consider.
When we are home in the Pacific Northwest we try to explore all the unique things to do in Seattle as much as possible and of all the fabulous neighborhoods in this city, Fremont Seattle definitely makes our top picks list. They call themselves The Center Of The Universe and with the central location, free spirited laid back vibe and great selection of restaurants, nightlife and variety of housing options it really is hard to beat. Add to that the constant stream of festivals and events and it does indeed feel like you're at the center of everything.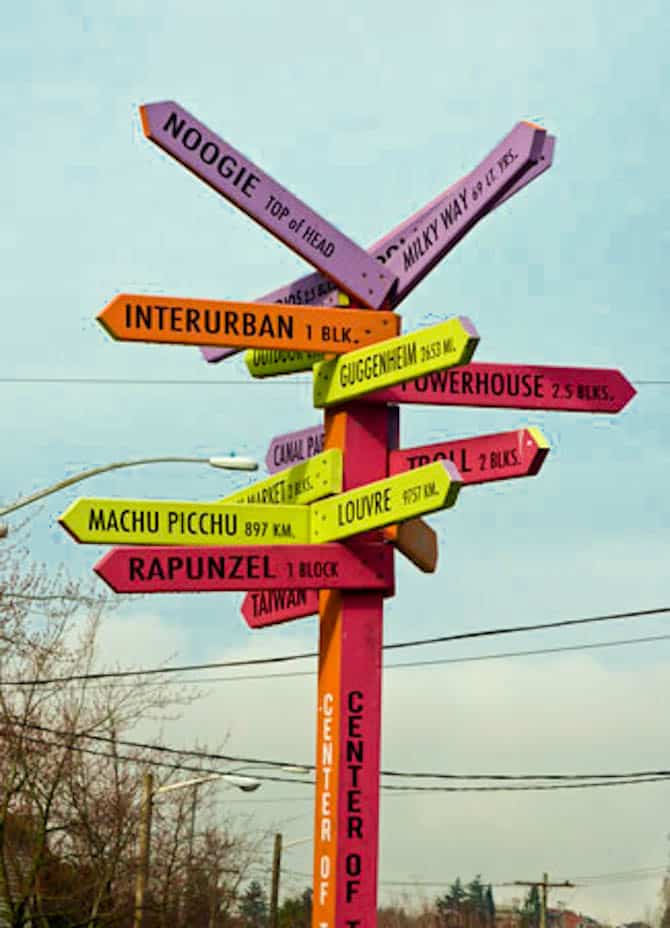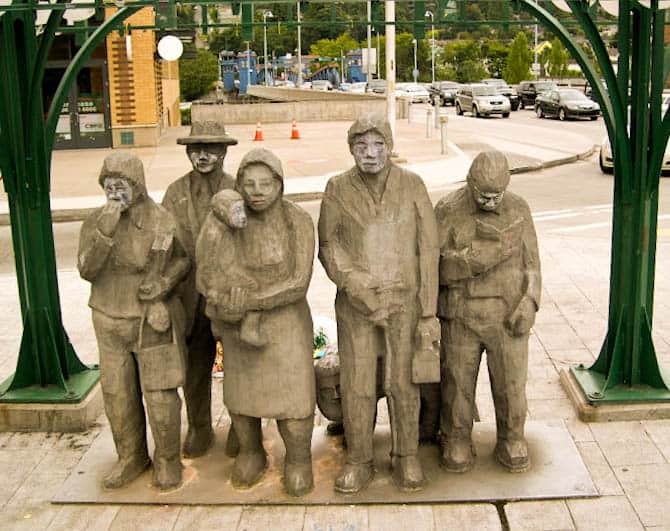 Fremont Seattle Festivals
Some of our favorite Fremont events are the year-round Sunday waterfront market, Oktoberfest, the Zombie Walk and the Lovefest but I think at the top of our list is the Summer Solstice Parade and Fremont Fair which we attended this past weekend of June 20-23. In the words of the Fremont Arts Council they "Celebrate the longest day of the year through profound street theatre, public spectacle, and a kaleidoscope of joyous human experience." Oh and this is where the naked (though body painted) cyclists come in. The rest of the weekend is spent eating, drinking, dancing and shopping by way of the many booths, beer gardens and music stages throughout the closed streets along the waterfront. There's even a dog parade on the Sunday!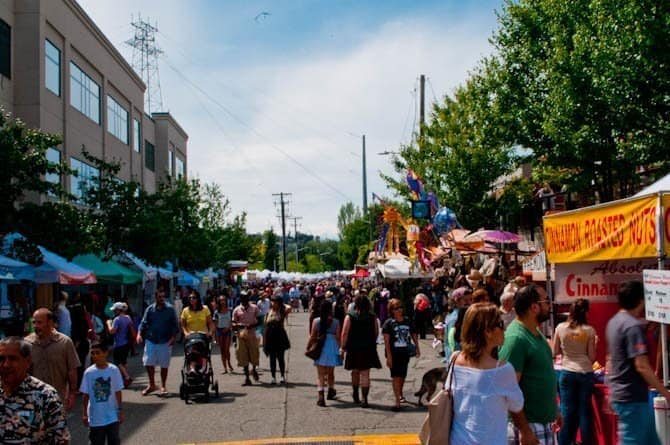 Both Washington residents and visitors to Seattle will find Fremont really is a great place to go any time of year whether for a festival, the Fremont Sunday Market or just for an afternoon or evening out. If you go here are some good links to help plan your time there.
Fremont.com Everything you need to know about Fremont including a calendar of events
FremontUniverse.com A Fremont Blog
FremontFair.com Information for the annual Fremont Fair
FremontArtsCouncil.org Creating events and supporting the arts in Fremont
Save
Born in England, Sarah developed her wanderlust at a young age as she traveled around Europe with her parents. As a young adult she spent every penny she could on experiences as opposed to possessions. Eventually she found a way to earn a living doing what she loved: traveling, writing and capturing images of the wondrous world we live in. When not on the go Sarah enjoys time in her "sometimes home" of Vancouver.